GIVING BACK
We believe in investing in the community in which we work, live and play, as well as those in great need throughout the world.  Currently, we are joining forces with three community partners make a difference daily in the lives of those in need.  Thank you to our partners for all of the time and energy you invest in the community and world we call home. 
Project Joy and Hope
Project Joy and Hope exists to enhance the quality of life of children and families who live with life-limiting conditions in the greater Houston-Galveston area through community awareness, education, program development and resource development.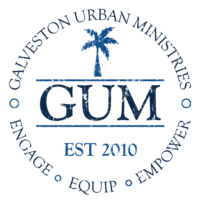 Galveston Urban Ministries
Galveston Urban Ministries' mission is to develop holistic relationships that transform the community. From teaching kids to read to helping adult residents prepare to enter the workforce to developing education programs that alleviate poverty G.U.M. strives to see its community thrive.
Segera Mission
The Segera Mission was founded in 2002 for the purpose of providing a medical clinic, a school, a feeding program for widows and orphans, and a mission outreach program for the people of Kenya.  Through their program, they care for the needs of the marginalized, downcast, oppressed and hurting of the community.