9YARDS, formerly ARCON Solutions, is a fully integrated professional property development services firm. Redefining the property development industry, 9YARDS provides Real Estate, Architecture and Engineering, Construction, and Facilities Management services, all under one roof. No other firm offers the whole nine yards like this.
INVESTING IN OUR COMMUNITY
We believe in investing in the community in which we work, live and play. We partner with three community partners that serve the community around us every day. Thank you to our partners for all of the time and energy you invest in the community we call home.
Project Joy and Hope
Project Joy and Hope exists to enhance the quality of life of children and families who live with life-limiting conditions in the greater Houston-Galveston area through community awareness, education, program development and resource development.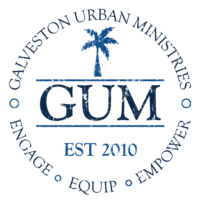 Galveston Urban Ministries
Galveston Urban Ministries' mission is to develop holistic relationships that transform the community. From teaching kids to read to helping adult residents prepare to enter the workforce to developing education programs that alleviate poverty G.U.M. strives to see its community thrive.
Trash Bash
Every year, we are among the thousands of volunteers who gather along the Texas waterways to take part in the largest, single-day waterway cleanup in the state of Texas. We have participated as a team in the annual event since 2000.